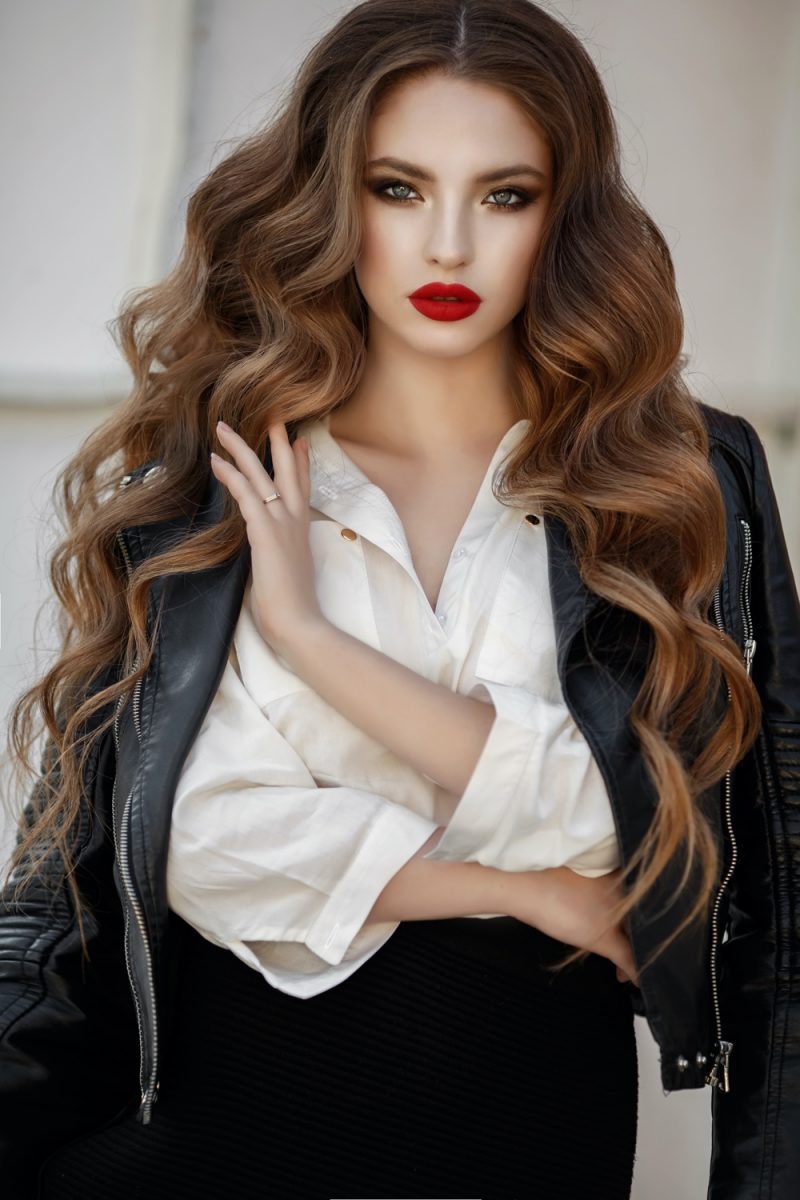 What are Tape In Hair Extensions? Tape in hair extensions are the newest method of hair extension available. They are thin tape wefts, typically 1.5 inches wide, that are "taped-in" between your natural hair in a sandwich-like bond. It is the most often requested form of professional hair extension in salons throughout the world. This process is entirely natural, involves no chemicals or tools, and can last up to three months—not to mention that the hair can be reused! It also takes about an hour or less to apply a full head of hair without causing any damage.
HOW TO APPLY TAPE IN HAIR EXTENSIONS
Tape in hair extensions are exceedingly thin and natural-looking. Along the base of the wefts, a double-sided tape is attached. A transparent sheet is peeled off the weave and applied directly to the hair.
Natural hair is sandwiched between the two pre-taped wefts during the application of the extensions. The complete procedure takes approximately one hour. Once they are in, they should be unnoticeable. Generally, you do not require an excessive number of extensions for the length and volume. To add body and movement to your tape in hair extensions, your stylist might place shorter wefts all through the hair.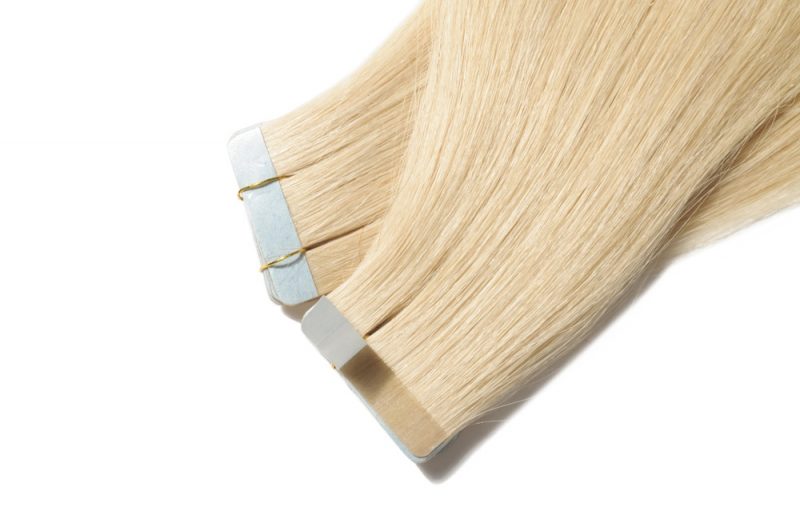 HOW TO TAKE PROPER CARE OF TAPE IN HAIR EXTENSIONS
You are thrilled to give your hair this new and exciting look with extensions. However, creating beautiful, long, thick hair requires additional care. Extension hair is also markedly different from natural hair in certain aspects. Because tape ins are pretty expensive, you will want them to last—superior care results in a longer lifespan. The primary difference between them and your natural hair is that they are not attached to your scalp. Your scalp creates oils that lubricate and nourish your natural hair. When an extension hair is cut, it requires significantly more care, especially when it is permanent and worn every day. We have included some maintenance instructions to help you keep the excellent quality of your new human hair extensions so they can still be reused. 
• Take time to care of your hair extensions to keep them untangled.
• Avoid brushing wet hair extensions with any brush – it must only be a wet brush.
• Avoid sleeping with wet tape in hair extensions. Once your hair is dried and brushed, braid it into a pony to prevent it from tangling while you sleep.
• Brush your hair multiple times a day with a hair extensions brush or wet brush. When brushing your hair with your hand, hold the base of your hair to avoid putting strain on the extension bonds. If necessary, you can use a large-tooth comb to detangle the hair.
• Avoid using items containing alcohol, oil, or ethanol, especially around the bonds, since they might harm the bonds of the hair extensions and might cause them to fall out. When it comes to hair products, choose high-quality ones. However, avoid excessive use since they can accumulate and create tangling over time. When selecting a shampoo and conditioner, look for sulfate-free products.
• When conditioning your hair, apply conditioner solely to the ends up to the mid-shaft. Avoid getting conditioner close to the tabs, as this will weaken the tape connections and end up falling out.
• While using oils or serums, proceed with the same caution as when conditioning and work from the ends to the mid-shaft. Avoid coming into contact with bindings that are near your scalp. Natural hair products can help maintain your hair healthy and lustrous. Coconut and argan oils are both excellent natural options.
• It is critical to avoid bleaching or lightening hair extensions. When applying color, do not go darker than two tones. Always begin with a test strand to determine how it will react to the color.
• Always wash your hair extensions after a swim or a workout to eliminate any chemicals or stains.
• Exposure to excessive heat from hot instruments will shorten the life of your hair extensions. Always apply a heat-resistant spray when utilizing them. It is always recommended to use a lower heat setting to prolong its life.
• When using a flat iron, avoid applying it directly to the tabs. This can damage the linkages and cause them to break.
• It is critical to get your hair extensions removed and replaced every six to ten weeks to maintain their health.
• Each day, approximately fifty to one hundred strands of natural hair are shed. Most of these hairs will be stuck in the tape hair's bonds. It is natural for them to shed during a move up and should not be interpreted for hair loss or damage to the natural hair.
• Before your hair appointment (moving up your hair extensions), wash your hair with a clarifying shampoo. This enables a smooth reinstallation of the tape bonds, ensuring that no chemicals or oils will be absorbed into them.
• If you have lost a large percentage of your natural hair attributable to thinning or an illness, discuss with your stylist about other options. Tape in hair extensions, in these cases, is almost certainly not a good complement for natural hair.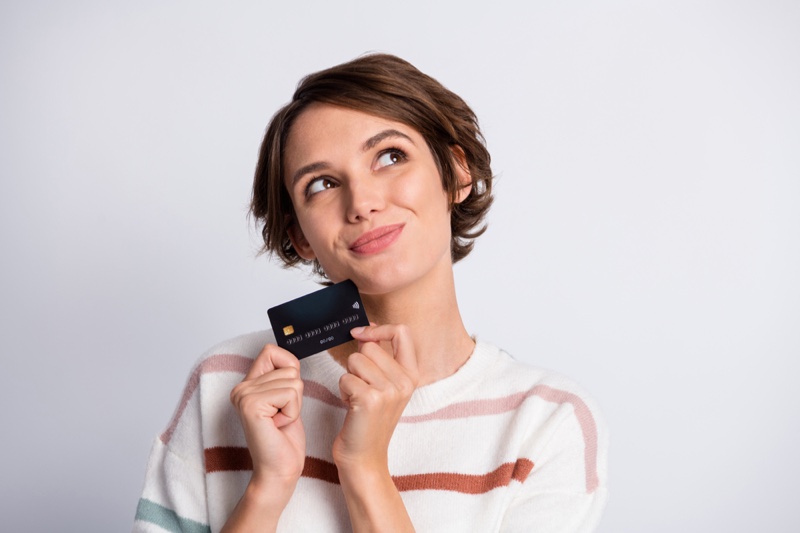 WHAT IS THE COST OF TAPE IN HAIR EXTENSIONS?
The cost will vary according to the number of extensions required.
Each tape is formed of two sandwiched parts. You are looking at a price of approximately $200 per piece. Typically, a half-head of tape-in hair extensions requires ten to twelve extension pieces. You are looking at up to 20 pieces or more for a full head. Therefore, depending on the desired appearance, prepare between a few hundred dollars for two pieces and several thousand dollars for a full head.
WHAT IS THE PROPER WAY TO REMOVE TAPE IN HAIR EXTENSIONS?
Prepare to schedule touch-ups every 8-10 weeks following your initial installation. However, this is where things become complicated. Hair may begin to become loose, and inappropriate removal may result in hair loss. Yes, you read that correctly. Due to the strength of the adhesive, there have been instances of people developing bald patches due to tape in hair extensions. Although the weft is designed to be just placed near to the scalp, you nevertheless run a risk of your hair becoming stuck to the glue, which is why it is advisable to have the weft applied and removed by a professional.
FROM – https://www.fashiongonerogue.com/all-about-tape-in-hair-extensions/