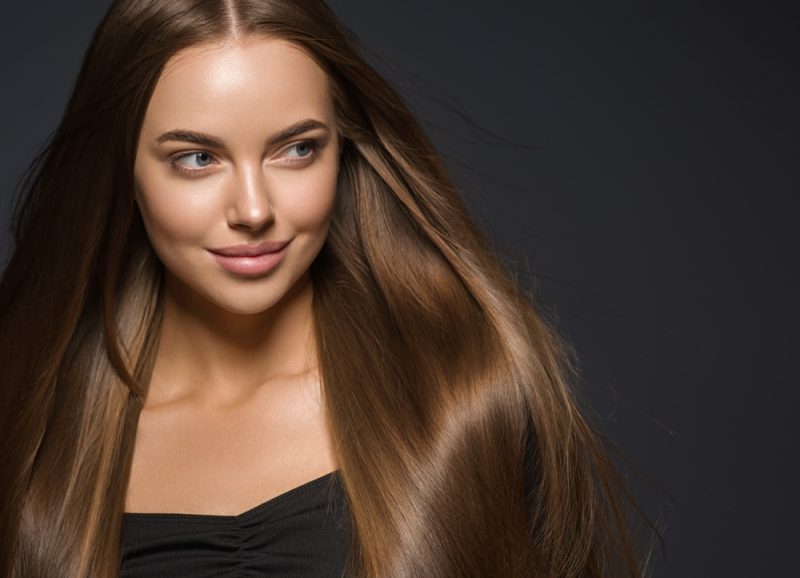 You can't get your hair done once in a blue moon and call it a complete hair care ritual. Haircare is more of a continuous undertaking than a one-time trip to the salon. Like skincare, embarking on a quest to keep your tresses healthy and good-looking means you'll have to establish a routine that works best for you.
There is no universal regimen that applies to all because people have different hair types. However, the fact remains that you need to figure out a hair care regimen you can follow. In this article, you'll find some of the best daily, weekly, and monthly hair care rituals that work for many people. Who knows? It might work for you, too.
DAILY HABITS
You'll need to monitor and take care of your hair every single day. Give the following daily rituals a try to keep your locks healthy:
MIND HOW YOU WASH YOUR HAIR
Keeping your hair clean is the first step in ensuring its health. Most people know this, which is probably why many wash their hair every day. But what you need to understand is that less is more when it comes to washing your tresses.
Experts discourage the daily use of shampoo – especially clarifying ones – as they tend to dry out the strands of your hair. These products also strip hair of the natural proteins and oils responsible for keeping it healthy and beautiful. Instead, wash your hair every other day or two to three times a week, depending on the type of hair you have.
Hair with tight curls and waves is naturally drier than straight hair, for example, so it's best to wash this kind of hair less frequently. Also, make sure you consider your hair type when choosing a shampoo and conditioner.
Pro Tip: Apply shampoo directly onto the scalp, but don't lather your hair's entire length. Alternatively, massage the conditioner from mid-length to the tips, avoiding your scalp.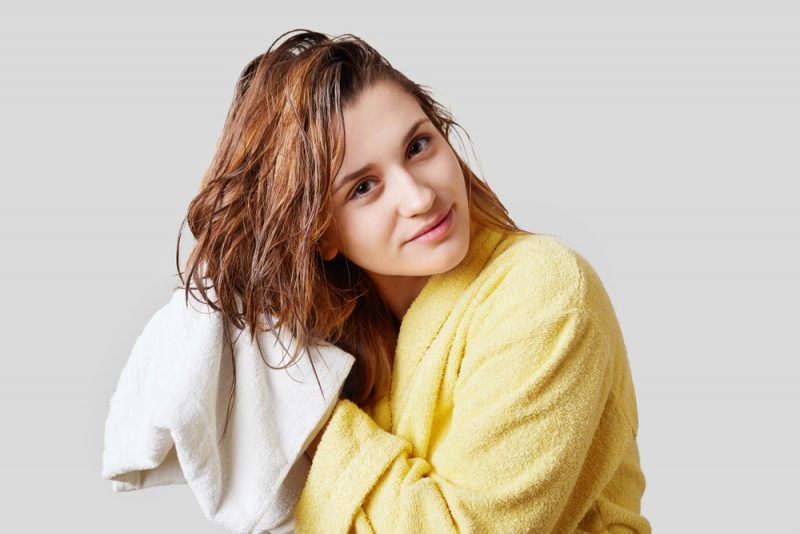 TOWEL DRY HAIR, BUT DON'T RUB TOO VIGOROUSLY
Too often, people rush through drying their hair after a shower to the point that they end up rubbing it too vigorously. If you want to keep your tresses shiny, don't make the same mistake. Use a clean microfiber towel or T-shirt to towel dry your hair gently.
Compared to regular bath towels with relatively coarse textures, these have finer knit and are gentler on the strands of your hair. Follow the blot-and-squeeze technique to remove any excess water.
Pro Tip: As much as possible, allow your hair to dry naturally, as blow-drying too frequently can lead to heat damage.
FINGER-COMB DAMP HAIR OR USE A WIDE-TOOTHED COMB
Your hair is at its weakest, most vulnerable state when wet, so you need to be extra gentle when combing it. After towel-drying, use your fingers or a wide-toothed comb to detangle your damp mane. It's a good idea to go by section, starting with the ends going upwards until you reach your scalp. Follow this strictly, especially if you have long hair, to avoid split ends and breakage.
Pro Tip: Brush your hair before taking a bath to reduce tangles afterward.
WEEKLY RITUALS
Aside from proper daily maintenance, you also need to perform weekly hair care tasks.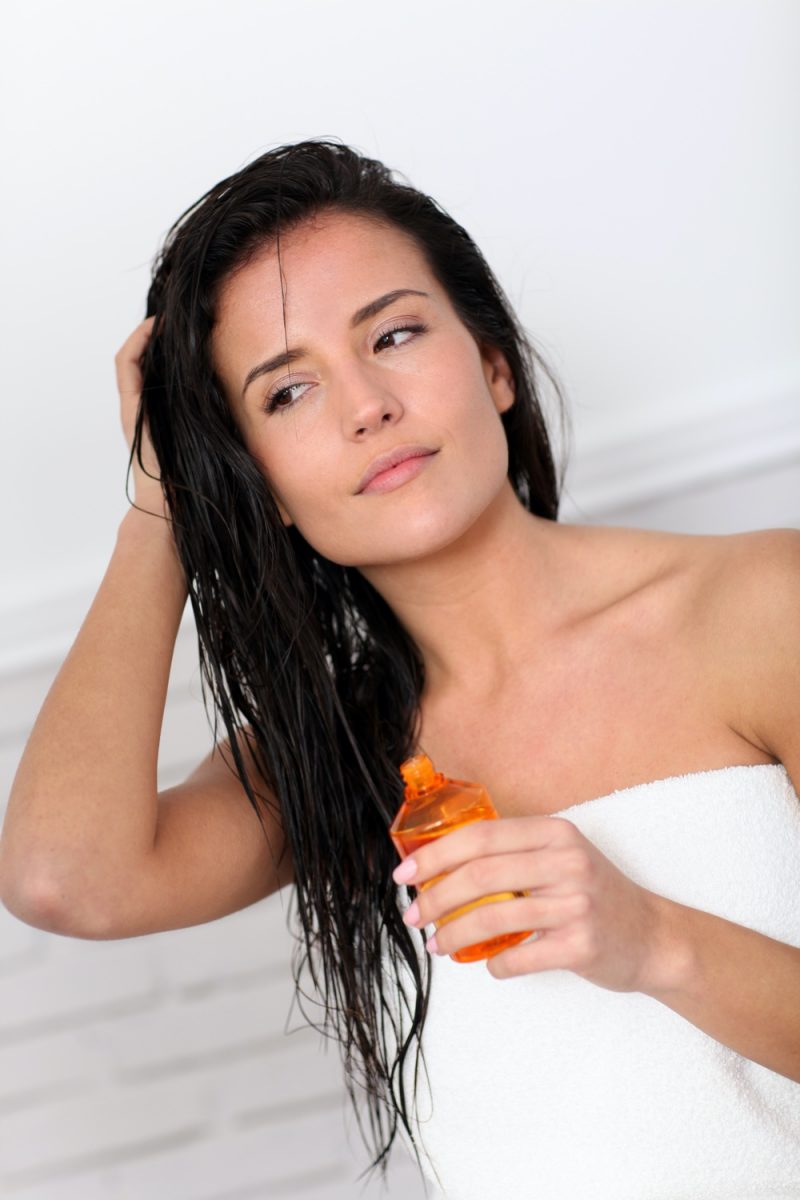 MASSAGE YOUR HAIR WITH OIL ONCE A WEEK
Hair experts recommend massaging oil on your locks at least once a week to replenish lost moisture and nutrients during styling and shampooing. You can also do this using essential oils that target specific hair concerns. Massaging almond oil, coconut oil, or olive oil into your hair and scalp also promotes blood circulation.
Here's how you do it:
Select an essential oil and mix it with a carrier oil of your choice. 

Coconut oil and olive oil

 are two popular choices in hair care.

Warm the mixture

 before applying it to your scalp.

Gently massage it for about 

five minutes

.

Leave it on for about 

an hour or overnight

.

Finally, rinse with lukewarm water and shampoo.
You can also buy ready-to-use oil from this Kerastase hair care collection in Riyadh. Leave it on for at least an hour before washing with a gentle shampoo. Be sure to read the manufacturer's instructions to achieve the best results. Weekly oil massages can leave your hair feeling softer and shinier.
APPLY A DEEP CONDITIONING TREATMENT
Like oil massages, deep conditioning also helps nourish the hair. This procedure entails coating and treating your tresses with nourishing products that:
Strengthen the strands

Add moisture to your hair

Reduce damage caused by styling and chemicals used on it
Before you begin, make sure that your scalp is free of dirt and excess oils. Wash your hair using shampoo, but be sure to use a product that doesn't strip it of its natural essential oils.
Apply the deep conditioner and leave it on as recommended by the manufacturer to get the full benefits. This varies depending on the product you use, though most can be left to set for about 30 minutes.
You might also find that some products require the use of a blow-dryer and other sources of heat to hasten the conditioning process. The high temperature also supports better absorption of the products, provided that it isn't excessively hot. After that, rinse the hair with cool water to close up the cuticles of your hair. Finally, let your tresses dry naturally.
MONTHLY ROUTINES
Aside from daily and weekly rituals, you also need to follow certain monthly routines to keep your hair happy and healthy.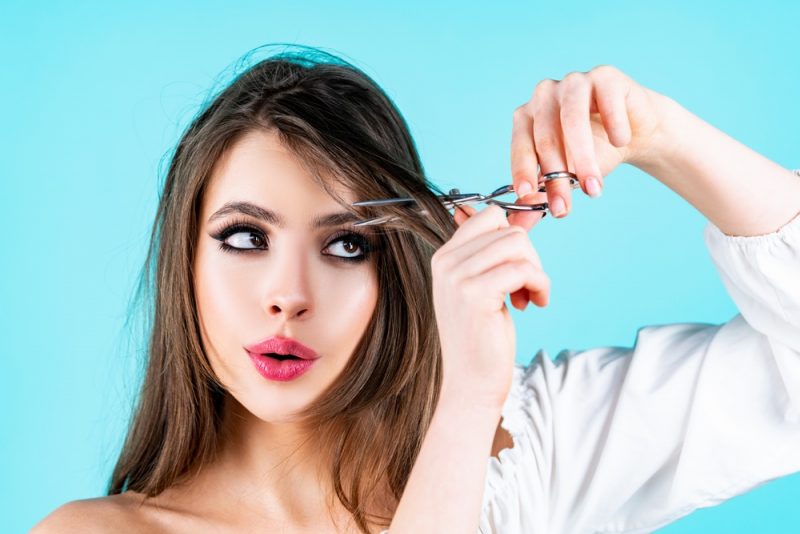 GET A TRIM
While it is not true that trimming your hair hastens its growth, it does leave your hair looking softer, healthier, and split-end-free. Depending on your hair type and length, you may need regular trips to the salon for a trim monthly or every two to three months.
DEAL WITH THE MOST PRESSING HAIR ISSUES BASED ON THE SEASON
It is also recommended that you pay attention to the current conditions that could cause issues for your hair. For example, your hair might become extremely dry or prone to damage during hot summer months due to exposure to the sun's UV rays or the saltwater and chlorine from beaches and swimming pools.
To make sure your hair stays healthy, you can wrap it with a scarf or wear a hat to shade it from harsh sunlight. Also, remember to keep heat styling and blow-drying to a minimum.
RITUALS FOR SILKY SMOOTH HAIR
Building a habit of maintaining your tresses is not as difficult as it seems. With these simple rituals, you can get healthy, silky smooth hair for longer.
FROM – https://www.fashiongonerogue.com/7-daily-weekly-monthly-hair-care-rituals-to-keep-your-tresses-smooth-shiny/