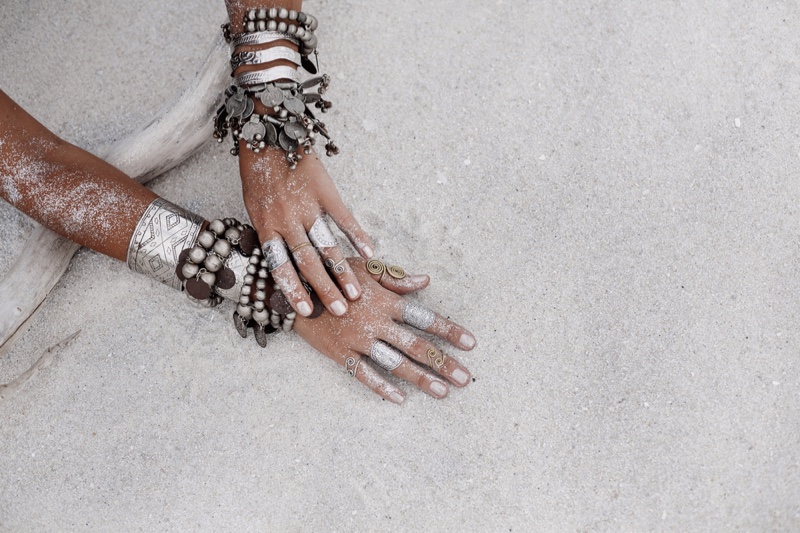 How do you fill your jewelry collection with treasures made of bright and shimmering metals and exotic and colorful gemstones that suit your tastes, style, and budget? 
You start by finding jewelry made of different metals to find the perfect ones to enhance your collection. But choosing the best metal can be challenging, and there are so many choices when it comes to finding that perfect piece that compliments your look and style.
Gold and silver are the two most common and popular metals used in fine jewelry, and each one has unique properties, look, and personality. Each metal makes a bold statement about your personality and lifestyle. 
WHAT YOU NEED TO KNOW ABOUT SILVER?
Silver is a precious metal that's been used for making jewelry for centuries. Silver is so versatile and beautiful that it's also used to make eating utensils, cups, and plates. Silver is also used in electronics and electrical systems. Centuries ago, silver was also used to treat burns, cuts, and other wounds.
One of the attributes of silver that make it so popular for jewelry making is that it's soft and reflects light extremely well, and is extremely beautiful. Like gold, silver is mixed with other metals to increase its hardness. However, the alloys in sterling silver can cause allergic reactions to some people. 
But if you're looking for jewelry with a lower price tag than other metals like gold or platinum and is just as beautiful, then silver jewelry is your solution. Silver earrings, bracelets, rings, and necklaces should be a part of every jewelry collection.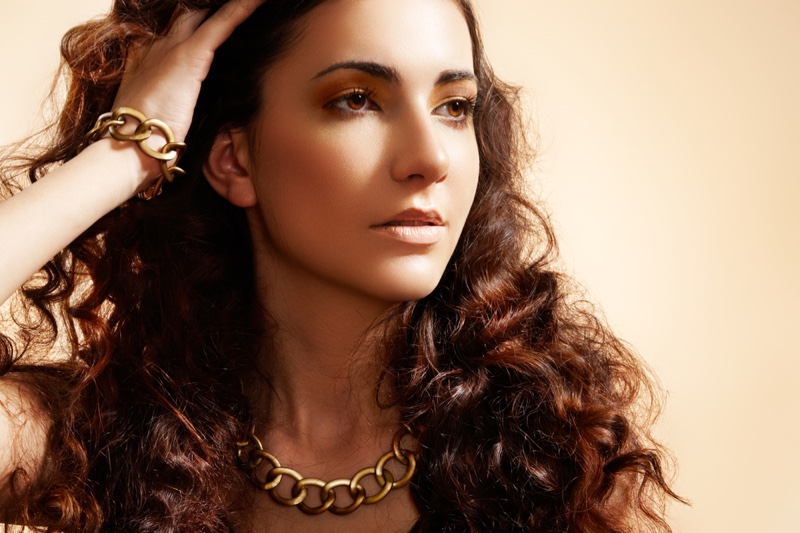 WHAT YOU NEED TO KNOW ABOUT GOLD?
Gold is one of the most sought-after precious metals on earth. Gold is soft, lustrous, and durable. When paired with gemstones and other precious metals, gold makes an excellent choice for fine jewelry. 
The only downside to gold jewelry is the cost. You'll pay a lot more for gold jewelry than silver jewelry. However, if you look at it from an investor's standpoint, gold is 70 times more valuable than silver, so it's a better investment.
Another amazing attribute of gold is that it pairs well with other jewelry. For example, you can pair silver earrings with gold jewelry to create a unique and fantastic look.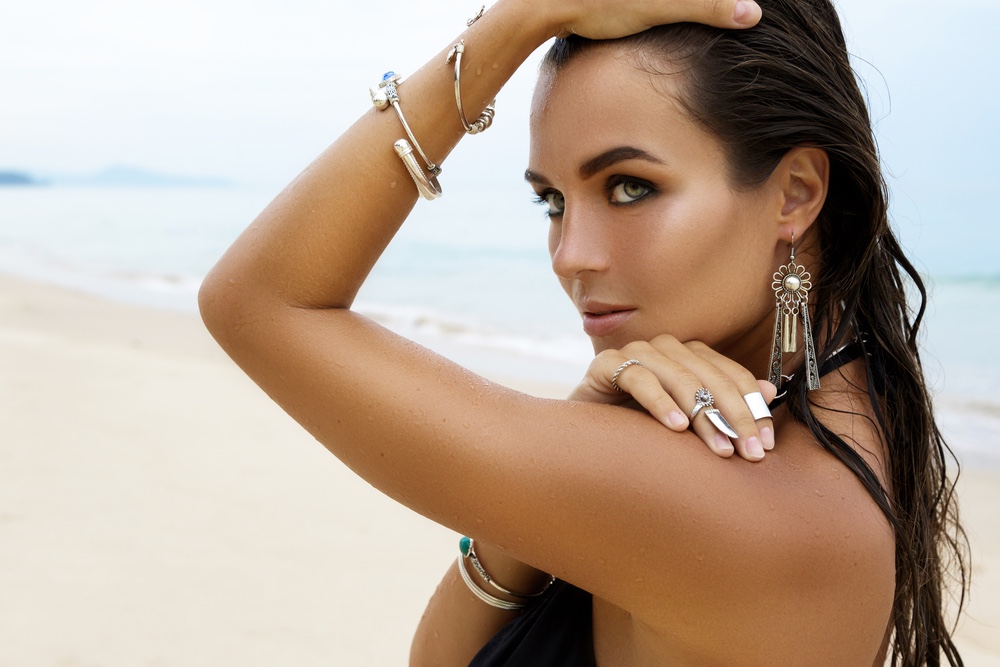 FIVE WAYS TO COMPARE GOLD JEWELRY VS. SILVER JEWELRY
Here are five things to consider when comparing gold jewelry to silver jewelry.
DURABILITY
Both gold and silver are durable metals, but gold is more scratch-resistant and durable than silver. Sterling silver is 92.5 percent pure silver, and the remaining 7.5 percent is a metal alloy.
PRICE
Gold jewelry is more expensive than silver because gold is rare than silver and requires less care and maintenance. Gold also has a luster that doesn't tarnish or fade over time.
CARE AND MAINTENANCE
Silver jewelry requires more care and maintenance than gold jewelry. Silver has to be polished and cleaned regularly to keep its luster and shine, and it scratches more easily than gold. 
APPEARANCE
Gold is usually yellow, and silver is gray. However, gold is now available in other colors such as white and rose gold. White gold is mixed with manganese or palladium to make it look more silver in color, and rose gold is mixed with copper to give it a pinkish hue.
MARKINGS
You should always check jewelry for markings to determine the type of metal and if it's authentic. Silver jewelry will have a "sterling" marking or "925" marking. Gold jewelry will be marked in karats such as 14k gold. 
Both gold and silver jewelry should be a part of any well-rounded jewelry collection. There are instances when you can combine gold and silver jewelry to create some remarkable combinations to match your style and compliment your attire, and both metals make great investments.
FROM – https://www.fashiongonerogue.com/5-ways-compare-gold-jewelry-vs-silver-jewelry/